Joseph P Goodson, DMD, MS
---
For more than 40 years, Dr. Joseph P. Goodson has provided only the highest quality of orthodontics in both Austin and Round Rock. Highly respected by his peers, Dr. Goodson takes great pleasure in creating beautiful smiles for children, teens, and adults. Your initial examination will be complimentary (no charge) because Dr. Goodson appreciates the opportunity to show you how his treatment can make a difference in your life.
Our offices are designed to enhance your comfort: they combine personal, professional care with state-of-the-art orthodontic treatment to help you achieve the smile you deserve. The experienced and fun-loving staff will make your visits to our office as easy as possible while you achieve your personal dental goals. We treat patients from Northwest Austin, Cedar Park, Leander, Four Points, Round Rock, and Pflugerville, as well as from neighboring communities.
To ensure excellent results for every patient, Dr. Goodson offers a number of treatment options, including clear and metal braces and clear aligners such as ClearCorrect™ or Invisalign®. For our younger patients, we always accommodate school schedules. We look forward to meeting you soon!
¡Se Habla Español!
Please call our office today at (512) 258-6683 to schedule your initial, complimentary examination.
"Dr. Goodson's office runs on time, and his estimates of the time my child would be in braces was spot on. I found him to be extremely knowledgeable and consistent. I highly and without hesitation recommend Dr. Goodson for anyone considering orthodontic work!"
– Sam D.
"I have been and am still very pleased with my experiences at Goodson Orthodontics. They have made my ongoing braces treatment much more bearable than I would have thought."
– Lilly J.
"Dr. Goodson and his staff are super friendly and very professional. My son's experience with braces has been very favorable, and we actually enjoy going for his visits! We highly recommend Dr. Goodson and his excellent staff."
– Dana H.
"Dr. Goodson is very knowledgeable in his field and is very accurate. The staff is amazing. They are always friendly, and cheerful. We know several friends who have used Dr. Goodson and they feel the exact same way. We tell all our friends to go here whenever we have the chance. Trust me, it is worth the time, money, effort and drive if needed."
– R.S.
"Dr. Goodson is excellent orthodontics and highly recommended. The staff are very friendly and professional. The service and the experience were exceptional. Dr Goodson straightened my front teeth perfectly and eliminated any further dentistry work."
– A.T.
"The staff is all so sweet. They are so understanding if we are ever running behind a few minutes or if we need an unscheduled visit for a broken bracket. I've taken all 3 of my teens there and they've become like family!"
– Lori V.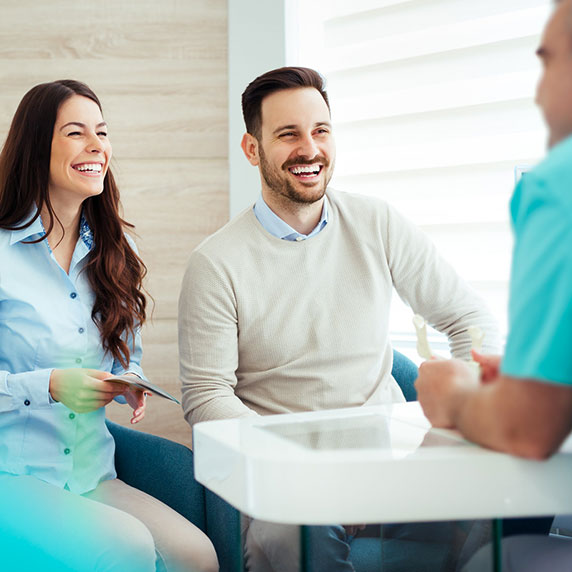 Complimentary

Initial Exam

Your initial exam will give you the opportunity to meet our team, learn more about orthodontics, and find out which treatment options will best meet your needs.

Schedule Your Initial Exam